Bryson Spots Ant In Attempt To Get A Free Drop, CBS Shares The Video And Of Course, Ponte Vedra Has It Taken Down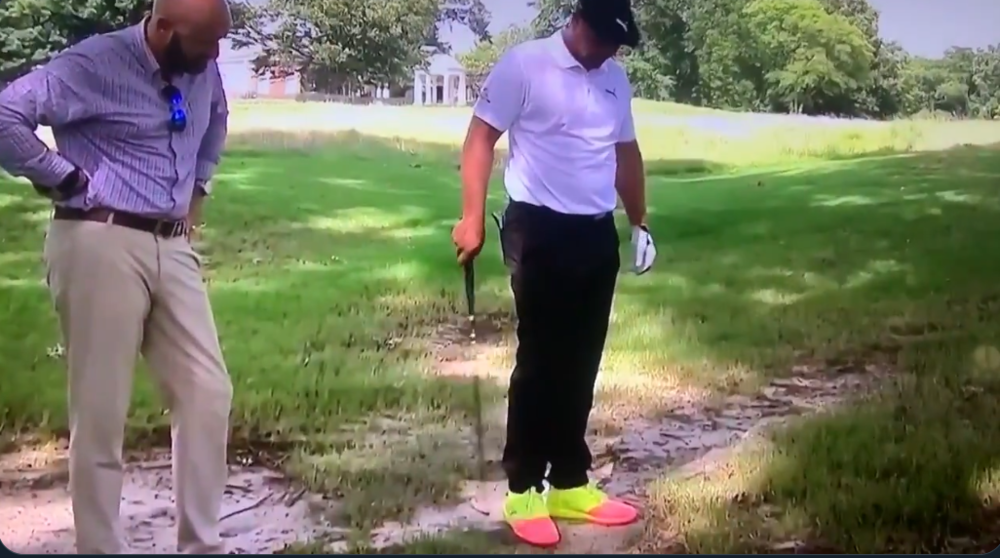 With all due respect to Yoda, the spirit of the rules is not strong with this one.
Since the PGA Tour took down the video tweeted by their partners at CBS—paying lavishly for the rights btw—below is a shortened version posted that will inevitably be targeted by Cult Ponte Vedra in a futile attempt to scrub evidence of unsportsmanlike conduct by Bryson Dechambeau. The full version would allow you to see the various avenues he attempts to pursue in search of a better lie, including the spotting of one red ant in hopes of protecting himself form harms way.
This came after his Memorial antics whining about a ruling and mashing down rough, proceeded by his caddy trying to bully a camera operator. The total package should give you an idea of just how dire the situation is in the players-first, rules/golf core values of the game a distant-second-mindset that has overtaken the PGA Tour.
Brian Wacker at GolfDigest.com with the details and DeChambeau's post-round comments suggesting he's always going to respect the officials.
Bryson wants a drop because of a red ant

He is the worst pic.twitter.com/lRd2j44xMn
— Matt Jones (@KySportsRadio)
July 30, 2020
The original Tweet, now sleeping with the fishes even though, did I mention? CBS pays lavishly for the right to share these things. Got to love the partnership bonds!
Bryson DeChambeau was not given a drop following a conversation with a rules official regarding fire ants and a burrowing animal hole. https://t.co/imw7oSW0m8
— GOLFonCBS (@GOLFonCBS)
July 30, 2020
By accepting you will be accessing a service provided by a third-party external to https://www.golflynk.com/