Golfing News & Blog Articles
Stay up-to-date on golfing news, products, and trends from around the world.
Best Golf GPS Watches 2021
We pick out some of the best GPS golf watches on the market in 2021. At a quick glance they provide accurate yardages and a whole lot more useful information to improve your game.
Simpler and more convenient than larger handheld GPS devices or laser rangefinders, they provide accurate yardages to the green and to various hazards off the tee to give you greater confidence in your shot and club selection. Here's our picks, priced high to low.
TAG Heuer Connected Golf Edition
Average price: €2,400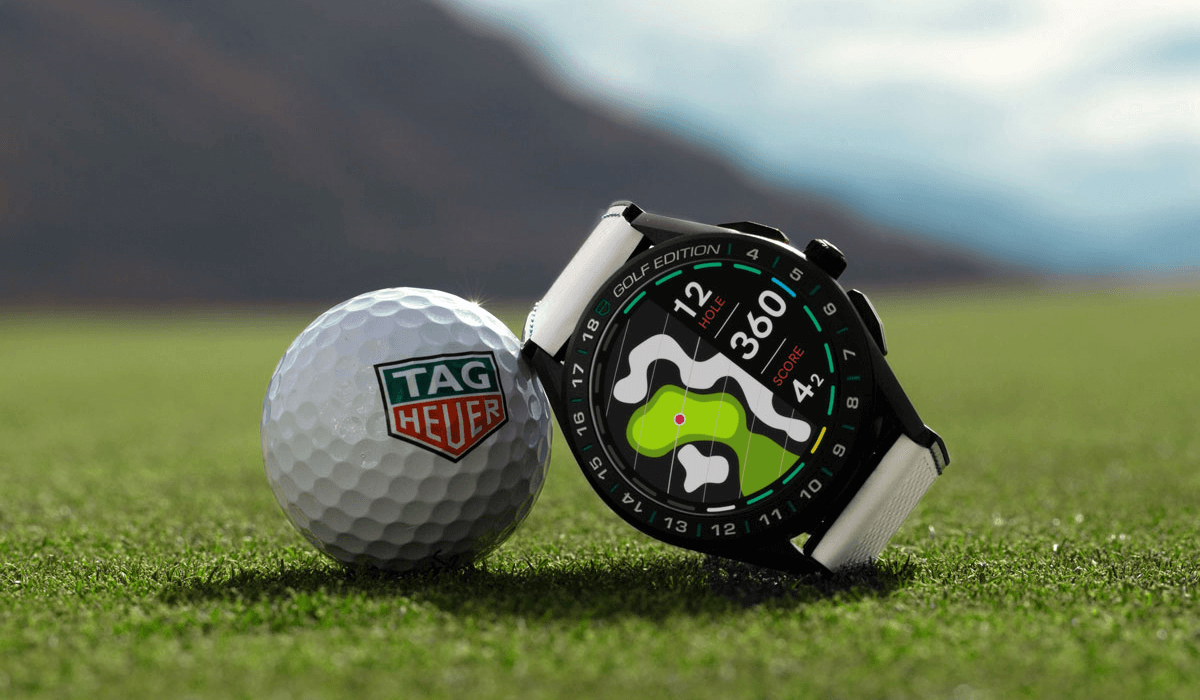 Endorsed by PGA Tour star Tommy Fleetwood, TAG Heuer has recently upgraded its premium GPS watch with more detailed 2D mapping with forests and single trees, and an innovative club recommendation tool. It has an OLED touchscreen, built-in GPS and ultra-lightweight 45mm black titanium case. With a new built-in Bluetooth connection, it's optimized for use with the TAG Heuer Golf app which is packed with features including 3D mapping of over 40,000 courses. It's presented on a white rubber strap with green stitching and a texture that resembles the surface pattern on a golf ball. It also comes with a black perforated rubber strap alternative, which has an interchangeable bracelet system, for daily wear.
Garmin MARQ Golfer GPS Watch
Average price: €1,950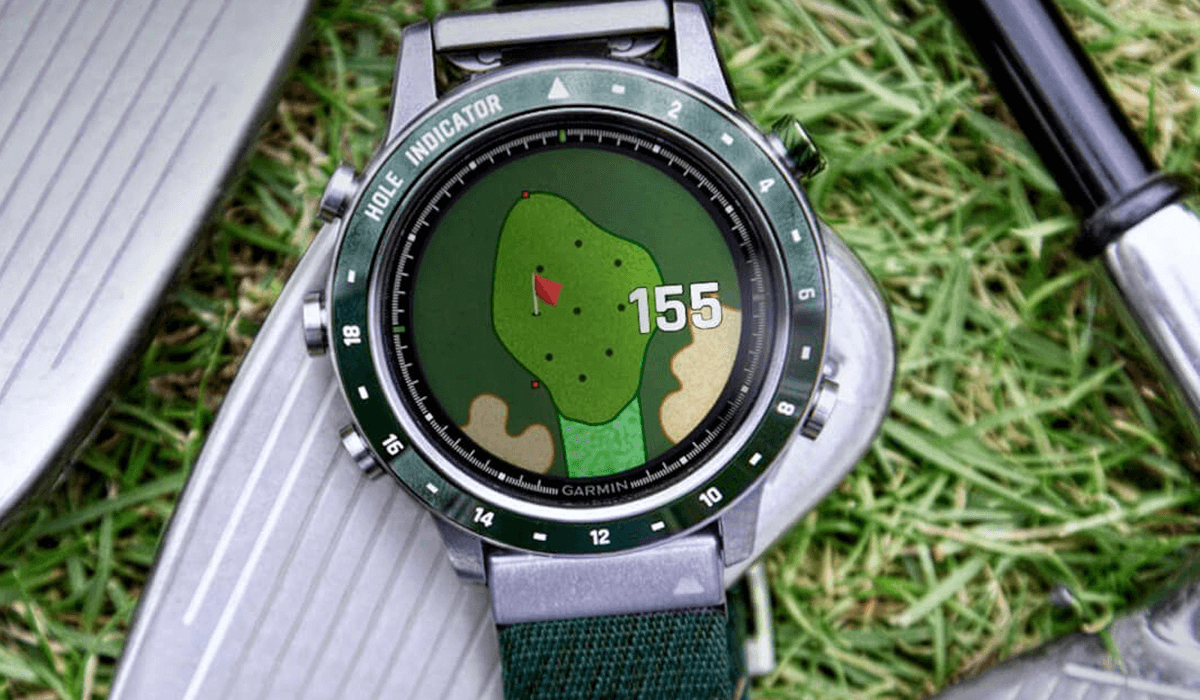 Made from premium materials, including a 46mm titanium case and ceramic bezel with custom etched 1-18 golf hole markings. Gives front, middle and back distance on over 41,000 preloaded golf courses. Helpful features include the PlaysLike Distance which accounts for elevation changes, a Hazard View that allows golfers to scroll through each hazard on the upcoming shot with distance information, and a Virtual Caddie to analyse wind speed and club selection. Very stylish for off-course wear.
Garmin Approach S62 GPS Watch
Average price: €530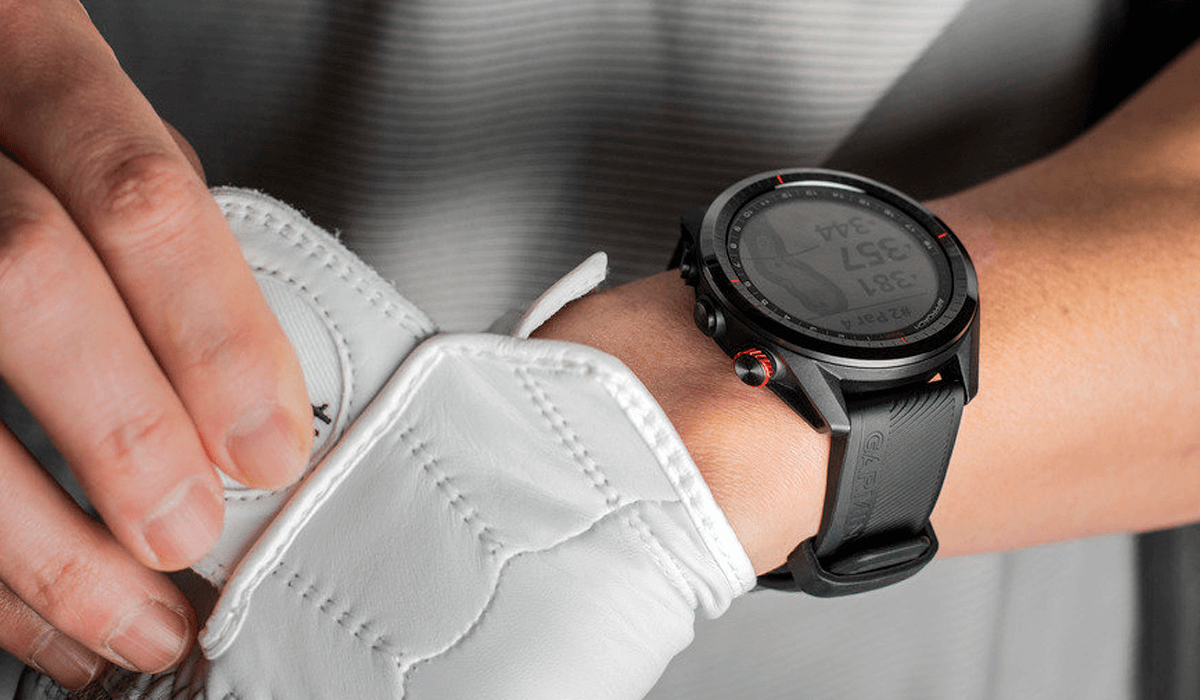 This has a slightly bigger face than other similar models with more contrast in the screen which provides a clearer view. Also, it comes with a built-in virtual caddie function which can detect where the wind is coming from, and gives information on shots from the past in regards to club selection, providing the wearer with suggested strategy on the golf course. It also has wide ranging features suitable for off-course use.
Garmin Approach S60 GPS Watch
Average price: €345
This stylish watch is packed with features. It provides detailed full colour maps for over 40,000 courses on its large sunlight-readable colour touchscreen face. It's got drag-and-drop functionality to measure lay-up distances and you can move pin positions for added accuracy. You can also use it for other sporting activities, such as running, swimming and bike riding for additional value.
Samsung Galaxy Active2 Golf Edition
Average price: €300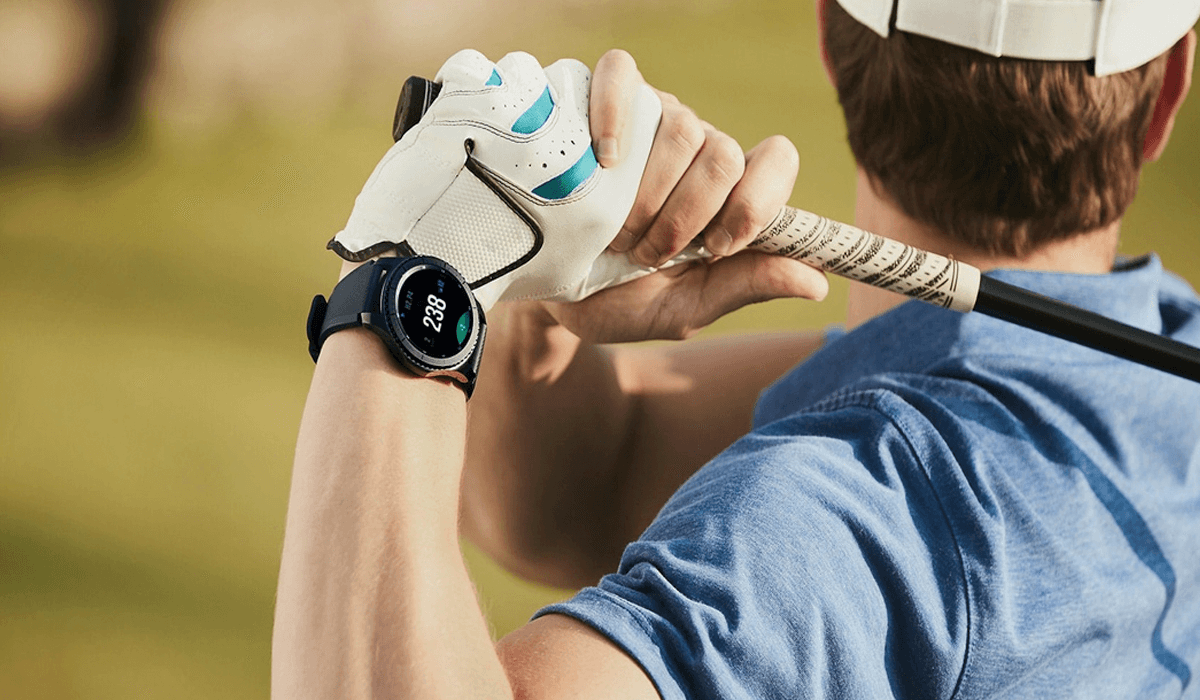 Less bulky than many models, it has a thin strap and is nice and sleek. Samsung has joined up with GolfBuddy to create this watch, which has a rotating touch digital bezel to make it more convenient to navigate while maximising the screen size. It comes preloaded with the Smart Caddie app pre-installed and with a lifetime premium subscription to save you money. You can see if you're within range of the green with Dual Arc and read your putt with the Green Undulation feature.
Garmin Approach S20
Average price: €230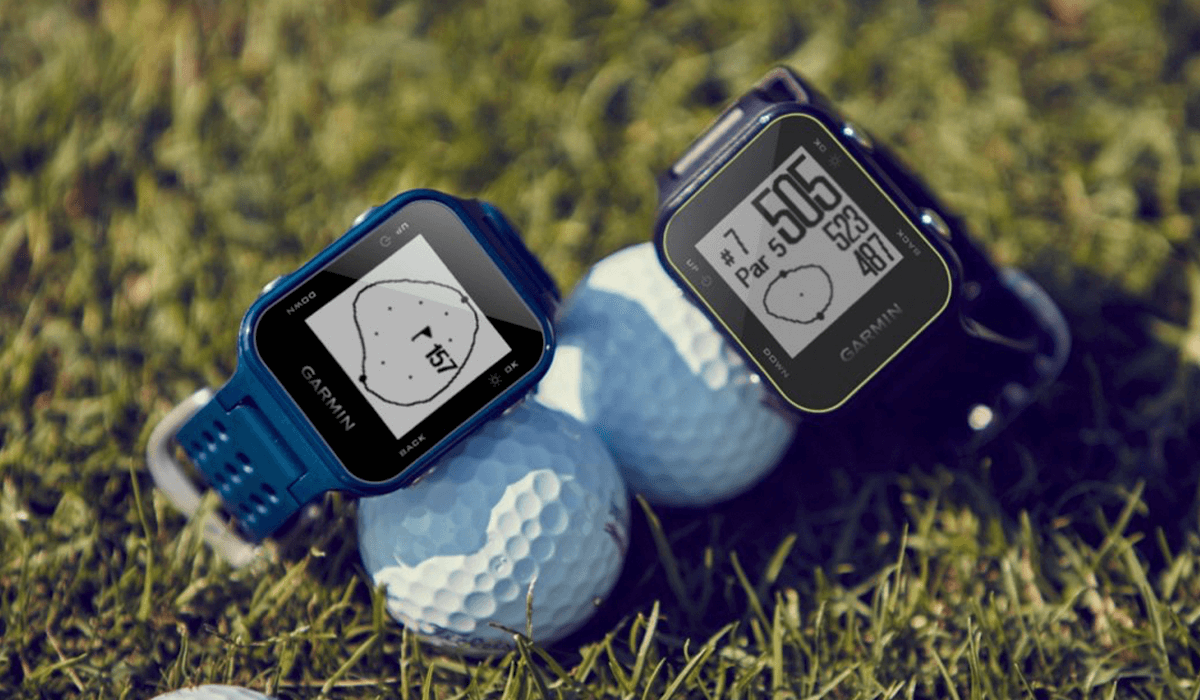 This watch has a high-resolution display and covers over 40,000 courses. It accurately measures distances to hazards such as bunkers and water, plus front, middle and back green yardages, and even for layups and doglegs. It's Green View feature displays the shape of the green with manual pin placements available to make it even more helpful. It also caters for activity tracking and receives notifications from your phone.
Bushnell Excel GPS Watch
Average price: €220
Simple but great value and stylish. It pairs via Bluetooth to the Bushnell Golf App to allow you to book tee times, view 3D course flyovers and receive notifications. It also has improved battery life, lasting three plus rounds before needing a charge. Additional features include a colour display with auto brightness adjustment, pedometer, odometer and the ability to get up to four hazard distances per hole.
GolfBuddy WTX Golf GPS Watch
Average price: €175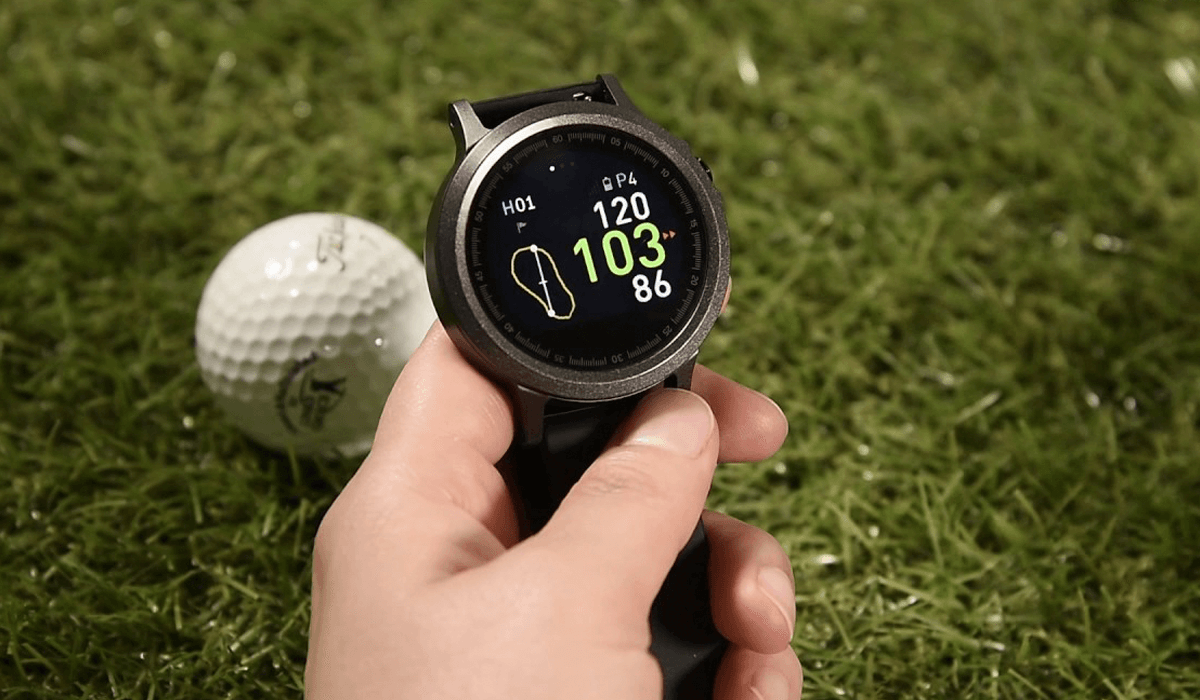 Lots of goof functionality for an affordable price. It's got a full colour touchscreen that allows you to view complete hole layouts.You also get dynamic green view for accurate distances for your approach, as well as moveable pin positions for greater accuracy.
The post Best Golf GPS Watches 2021 appeared first on The All Square Blog.
By accepting you will be accessing a service provided by a third-party external to https://www.golflynk.com/